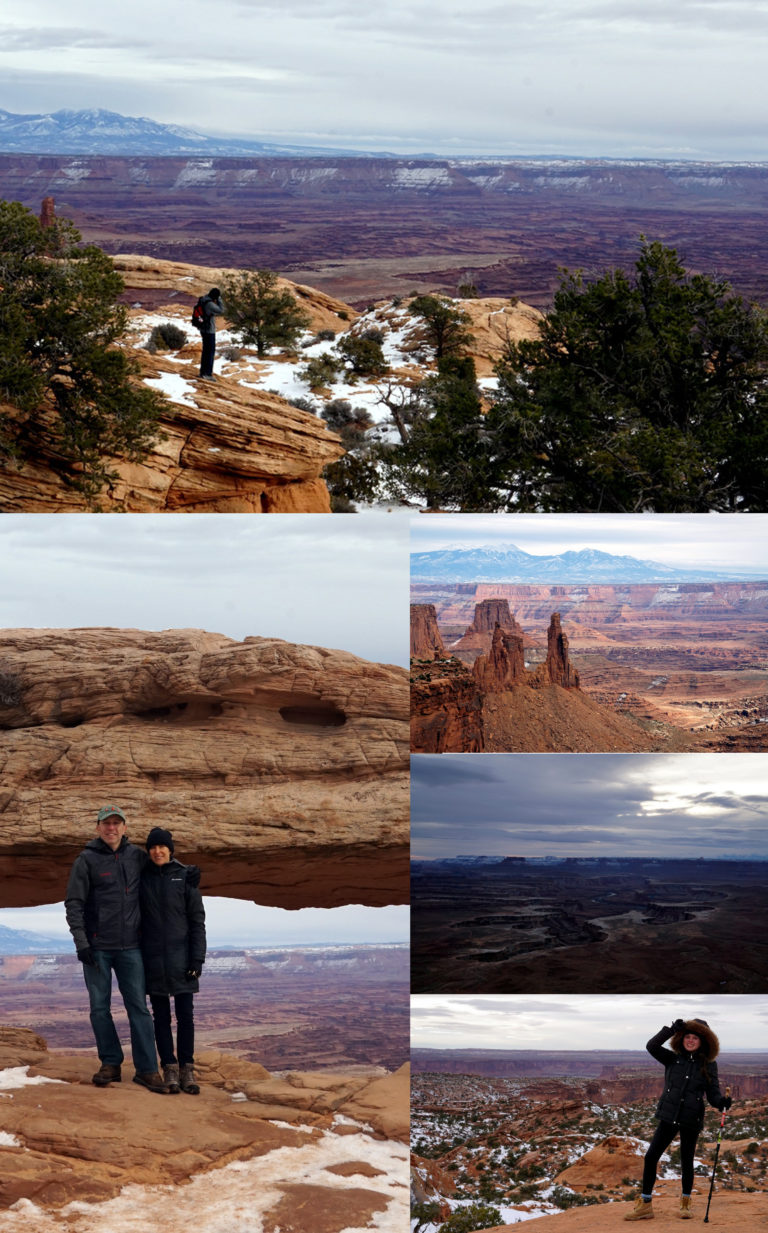 The Plan
Visit Canyonlands National Park.
The Reality
Got the call from El Monte in the morning and dropped the Behemoth off at a local repair place.  While the RV was being fixed, had brunch at Sweet Cravings.  Fortunately, the Behemoth was repaired by noon.  We saw my father and Susan off and headed out to Canyonlands.  Just in case, we decided to stay at the Moab Valley RV Resort again instead of the more remote, and waterless, Dead Horse Campground.
The Good
Canyonlands is stark and beautiful and exceeded our expectations.  It is like a smaller Grand Canyon, but frankly more beautiful with a more varied topography.  We visited the Island in the Sky district which was the one most accessible from Moab.  It was cold and windy and we had to navigate some snow and ice covered paths and trails, but it was worth every moment.  Hiking the trail from the first to second viewpoints at Upheaval Dome with the snow, ice, cold and wind was a thrill!
We had a terrific dinner at the Sunset Grill in Moab.  The specialty is prime rib and it was excellent.
The Bad
Only the lost time due to the RV repair.  Otherwise, a great day.