The Plan
Drive back to SLC, drop DJ at the airport since he was taking a side trip to Idaho to visit a friend, drop off the Behemoth and fly back to LA.
The Reality
The day went mostly according to the plan with one thankfully minor hitch (which could have been much worse) along the way.
The Good
Other than the below, everything went smoothly.  Dropped off the Behemoth, an Uber picked us up and we arrived at the airport in plenty of time.  I even managed to get us into the Delta Sky Club so we could relax and snack while we waited for the flight.
The Bad
As we left Zion, the winds were amazingly fierce which led to some white-knuckle driving for a couple of hours.  Once past that, it was smooth sailing to SLC, which led me to let down my guard.  I had been a little concerned about driving the Behemoth into SLC airport, but we spent a little too much time at a truck stop gassing up and cleaning out the RV.  As we were driving in, we saw that the clearance was 13' (the sticker on the Behemoth claimed it was 13.5′ tall)!  Six lousy inches and we only had about 20 minutes to get DJ there.  I admit I lost my cool for a few minutes.  It was the last straw on a challenging trip.  However, we got it together and Teri called the airport.  She managed to talk to someone who sent us to an alternate entrance.  When we got there, the attendant judged that the RV was not that tall and we could make through the normal route.  Holding our collective breath, we dropped DJ off at the first opportunity (he made his flight) and then inched our way under two pedestrian bridges without a problem.  When I dropped off the Behemoth, I calmly gave my feedback to the owner of the El Monte partner that he should have instructed us about the anti-freeze and the proper clearance height.  He couldn't have cared less.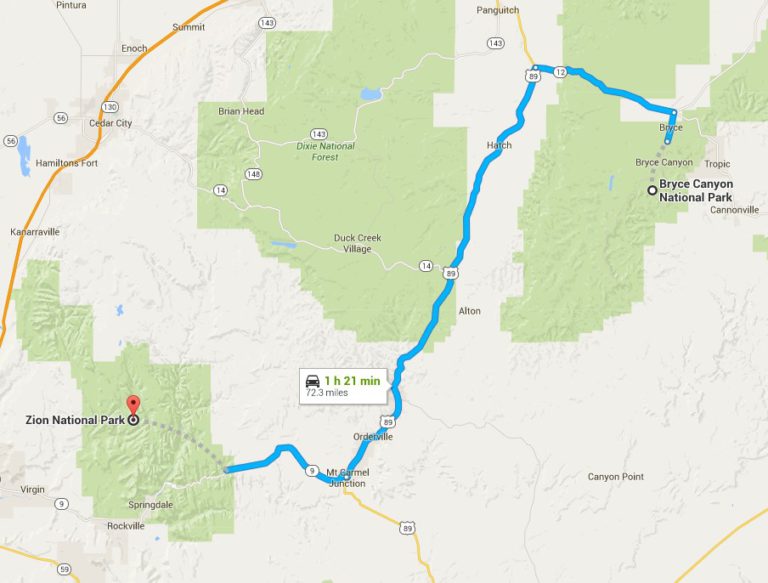 Final thoughts
In spite of the challenges, it was a wonderful trip which I don't regret for a minute.  The parks are awesome and even more so in the snow.  I might not recommend taking your first RV trip in Utah in the winter, but we all, including the Behemoth, survived and we have some amazing photographs of a unique trip to memorialize my 50th birthday.  More photographs will appear on the site eventually.
As always, DJ was a remarkable help.  More often than not, he was the one who managed the hook-ups and other RV maintenance chores.
Lessons Learned:
 – Make sure the RV totally checked out before picking it up, perhaps avoiding the issue we had right out of the gate.

 – Know the exact vehicle clearance and check route for any issues.

 – Make sure to pre-check the route for any RV-unfriendly roads and make necessary adjustments.

 – If winter, use RV anti-freeze in gray and black tanks or get a RV with heated tanks.

 – Skip the kits sold at RV rental places and buy at Target or the equivalent. The RV rental places sell kits with basic necessities (personal kits with towels and sheets and kitchen kits with pots, pans, utensils, etc.).  They are junk and we only used about half or less of what we bought.  We would have been much better off spending that money at Target or Bed, Bath and Beyond, getting better quality products and just what we needed.

 – At RV parks, a water hookup and a waste dumping site are more important than power as long as the RV uses propane for heat, which I assume most do.

 – Costco hiking socks (

Men

/

Women

) are awesome. I couldn't find the links on Costco.com, but they were much less expensive than shown on Amazon.

 – A clothesline inside the RV would have been handy.

 – Pick up a pack of cheap shop rags somewhere. Very handy and disposable.

 – Bring/buy a variety of containers of various sizes. While RV's have a number of cabinets and drawers, it helps to have something to organize with, especially for small items which tend to move around a lot within the cabinets or on counter tops when driving.